Tonight is Thursday, June 13, 2019, and it's been a difficult week for me. I eat a lot of raw fruits, nuts, and veggies, plus coffee, alcohol, stress, and occasionally popcorn and potato chips. Almost everything is organic, all my products are green, clean and all-natural. But with the combo of too much RAW veggies, plus seeds (tomatoes, strawberries, blackberries, breads, etc) with that occasional movie popcorn (covered in organic olive oil) all topped with endless stress and a few too many late nighters (I'm blaming Joe, Trevor and Seth THIS week, ha-ha) that combo CAN, wreak utter havoc on my (and yours) iLeocecal valve. Which can, and did, painfully shut down my back and legs. Like TILT on a pinball machine. 
A healthy man has 1000 wishes a sick man has only one
Luckily I have a true healer, Dr. James O'Neil nearby, who truly understand how the body works. And how to heal it. He explained that your body's incredible design will literally shut down your legs, so you literally cannot walk over and eat more of the things that are hurting you. So much pain is misdiagnosed, then masked with drugs wrongfully prescribed by the medical system that is run by big pharma. An old proverb I heard long ago…
is "A healthy man has 1000 wishes, a sick man has only one." A few very painful days later, and diet adjusted, I'm back in (almost) fighting shape. THANK YOU, Dr. O'Neil, a true gentleman who cares only about actually healing you. So as we're gathering at my historic DTSP venue NOVA 535 for our weekly Entrepreneur Social Club [tm] meeting, let's stop to really digest those words of wisdom, "A healthy man has 1000 wishes a sick man has only one." Which one are you?
While Kym toasts our Entrepreneur Social Club networking time, and tech guru Chris Jenkins enjoys his favorite beverage, care of our lovely bartender Vanessa, Chris' wife Kym Jenkins, my fellow tomfoolery soul mate is down below, making us all laugh. This is exactly why, every Thursday since 2009, I've put my blood sweat love and positive energy into this group. Newcomer Deneen Kipp, who offers Coaching and Consulting, is probably trying to decipher exactly what kind of club we are. One of a kind amiga, welcome to the ESC which is always FUN + PRODUCTIVE. 
Newcomers David Mitchell Snyder a CPA, Arlene Aranzamendez (wearing a red pattern blouse, pictured above) a brand strategist and creative director, Deneen Kipp a woman's leadership development coach, St. Pete native Kanithra S. Mercer (not pictured), and attorney Ashley M. Elmore Drew of Elmore Drew PPLC (wearing gray and black stripes, pictured above) all brave the rain to make their first ESC appearance, welcome!!
Author Chihu shares a smile with Arlene above while Fred stands between Elmore and Kathleen on Fred's left. That's our right. Funny when I was kickboxing for 20 years with Amir Ardebily, when we'd mess up our hands or feet positioning, he'd yell "Your OTHER right!" If you want to learn how to fight, to really defend yourself, check out his Amir Academy of Martial Arts, located just a bit down the street.
Pictured above is Chihu with our newish French Entrepreneur, Anne, owner of Tranquility Wellness SPA, who really helped me out last week when I was having a serious lower back issue. She hooked me up with a fantastic therapist, much better afterward, merci beaucoup Anne! Below is newcomer David Mitchell Snyder, CPA, with returning members Anna Beessonneau and Kym Ottavaini of Rexy Realty and Rentals.
Kym Jenkins and Deneen Kipp share a smile (pictured above) at the bar, while below is Dr. Chris Jackson and Julia Marie, both with A Path to Wellness, Mimi Lange, V-Spicery's Kym Jenkins and Michael Scott Novilla (me!) promoting our ESC HQ, my venue NOVA 535. NOVA is a perfect venue for YOUR next wedding, corporate event, holiday party, film shoot, vendor show, charity fundraiser, whatever. We LOVE doing all the hard work so you can have all the fun!
Who is Michael Scott Novilla?
I'm a guy who LOVES throwing GREAT parties!! So if you want your next event to be 5-star fabulous because inside every event should be a great party, then maybe you should learn from me, a guy who has hosted over 2,000 successful 5-Star events. Live events are where everything can, and will, go wrong. There is no pause, no replay, no do-overs. It's one and done. If you are looking to host a kick-ass event, check out my hilarious step-by-step guide book, It's 5 AM Go Home, being published in July 2019.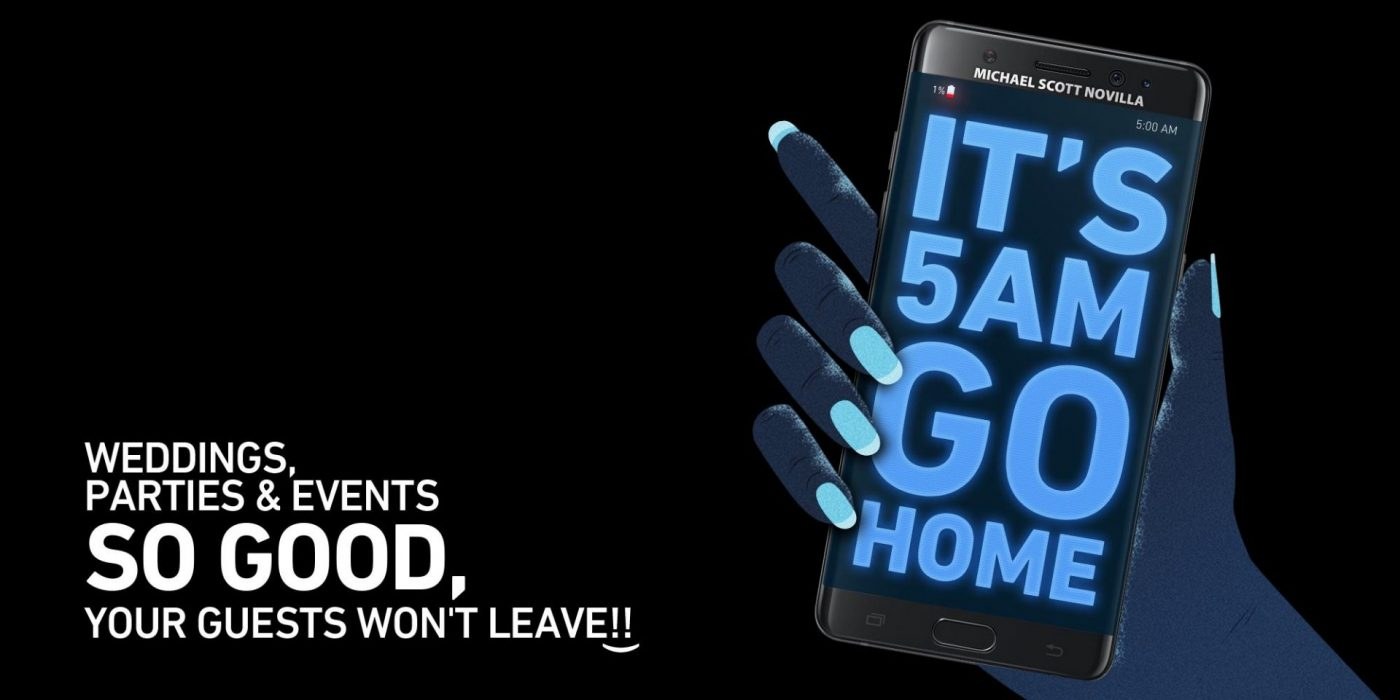 Pictured below is St. Pete native Kanithra S. Mercer, Mimi Lange, Mr. Real Estate Guru, Kym Ottaviani of Rex Rentals and Realty, John Pereira of Imperio Real Estate, Kym Jenkins and Julia Maire.            
Hugs to our favorite bartender Vanessa Baker, with her super cute new haircut!
 Delicious dinner tonight was at The Mill DTSP, located at 200 Central Avenue North, Downtown St. Pete. 
Please VIEW and SUBSCRIBE to our ESC YOUTUBE CHANNEL:
Thursday 6:00 pm – 8:30 pm:
June 20 at NOVA 535
June 27 at NOVA 535 
** July 4 CLOSED **
July 11 at NOVA 535
…then dinner and more drinks immediately following…join us anytime! 
=== HERE ARE ALL OUR 06-13-2019 PHOTOS ===
** YES WE CAN!! ** at NOVA 535, where we make weddings, parties, and events so easy for you, with No Limits and No Stress, just 5-Star results!
Please keep NOVA 535 in mind for your weddings, receptions, film shoots, corporate holiday parties, celebrations, and unique events! We create events for you, with No Limits and No Stress, just our 5-Star results! You can Get Started or email Sales@NOVA535.com. Thank you!