Wow. It's time to literally jump for joy. After almost 5 long years, filled with plenty of trials, failures, laughter, travels, stories and parties, we are finally here. Back breaking work, stress, rage, frustrations, sorrow, success and failures, we are here. Finally. Last night, July 31, 2019 I, Michael Scott Novilla, founder of the Entrepreneur Social Club, can be called a Published Author. Michael Scott Novilla is a Published Author. Wow. I'm so grateful and thankful for so many reasons. Especially of Topher Morrison, previously of the Key Person of Influence program, and thereby Daniel Priestley it's founder. They created the path forward, to publishing. It was supposed to take 9 months, it lasted about 5 years. Not from lack of hard work. No, more from having to understand and pitch who I really am. Which, for us Entrepreneurs, is not only a moving target, it's (hopefully) an expanding one as well. Yea, I'm complex. So let's say thanks to Topher and Daniel, and get rolling with our ESC meeting, held at my historic downtown St. Petersburg, Florida wedding venue and unique event space NOVA 535. Another rainy Thursday, August 1, 2019. 
Michael Scott Novilla is a Published Author
Mimi Lange flashes her winning smile while jumping for joy at my publishing news! Plus she reminds us to come see her about your insurance needs! Love the State Farm Red Boots!  Nancy Alexander, self described "music geek" and the "liner notes queen" flashes us her winning smile below. She's here with our super cute couple, Corrine and Yoel Falcon. Corrine is a fellow globetrotter, and when here in St. Pete, is always helping someone out. Currently she is helping with the Bill Edwards foundation for the Arts.  They also recently added our amazing ESC member Amy Miller to it's roster. Their "Art Ties Us" event will be held on September 13, 2019 at the Birchwood Hotel. 
Improving Ourselves and Our Relationships
Above is newcomer (wearing purple) Daniele Laura of Hot Souls, a Couples Relationship program. They offer 3,6,12 month packages, starting around $10K. What do they offer we ask?
() Help individuals who want the soul mate love but have internal issues to clean up their own baggage first. 
() Help loving couples who want to go from good to amazing inside their current relationship.
Daniele has her clients digging deeper:
() What do YOU actually what?
() Who are YOU? What are YOUR core beliefs?
() What are YOUR attachment styles, love languages, and your remaining childhood issues?
Next to Daniele is the delightful Caroline Baldassarre, a health coach that is focusing on helping women with self confidence issues. She has been a massage therapist for around 8 years, a personal trainer, and likes helping people, making them feel better. Welcome ladies!
Pictured above is our master storyteller, the always cool, Mr. Tony Michaelides, posing with another cool chap, Web Edge founder Greg Simmons.
Below is newcomer Brennan Shirk, CEO of InduroCycling.com.  What a cool concept. From their website; "INDURO Cycling has put a new spin on the indoor cycling workout by utilizing amazing soundtracks, virtual instructors, and cycling videos from ALL OVER THE WORLD! INDURO caters to participants of all fitness and cycling levels. INDURO offers packages and programming for fitness and cycling studios of all shapes and sizes. If you don't have room for a full on Cycling Theater, simply use a flat screen with just a few spin bikes. Now you have INDURO and can advertise a cycling program just the same!" Brennan has just moved from Colorado, and has already found his new Entrepreneurial home. Welcome! He's posing with my incredible globetrotting, super smart, beautiful (inside and out) and talented amiga Alejandra Ramirez Ovalle who surprised me by flying in for my book launch yesterday. She really made my incredible day even brighter, gracias!!
Below is Kym Ottaviani with Rex Rentals and Realty, offering 40 years of real estate wisdom. Alongside Kym is the always positive and smiling, the lovely healthy and helpful Julia Marie.
Below is Chris Delaney (wearing the green shirt) founder of Masculine Mastery, who's website offers, "How To Finally Step Into Your "Authentic Manhood" & Start Getting The Automatic Respect From Women You've Always Wanted… And The Happy & Fulfilling Relationships You Deserve." I took a quick read and Chris seems to be right on track. Men have become the punching bag of late, much of that well deserved for some true scumbags, yet way off base for many of us. Yes we ALL make mistakes (we are human), yes we can ALL improve and need to grow and evolve, yet there is a "throwing out the baby with the bath water" mentality pervasive today. Thank you Chris for offering help and a open conversation. He provides a section about FAKE/REAL MEN, with examples, such as "Fake men collapse when faced with a big challenge. Real men grow when faced with a big challenge."
Above with Chris is the stylish, Lance Gordon, founder of TheFashionConsultant.com. Their website explains, "Since inception in 2008, The Fashion Consultant has grown into a one stop agency, offering full range of package options to our private label clientele. Our main focus and mission is to provide strong guidance, innovative design, expert development and reliable production." Welcome gentlemen!
Above with a cool beard, is Matthew Walker, the founder of Pixel Stix,  seated next to the lovely, cave diving guru, Ms. Kathleen Seide.  Check out her Bike Open-House Tours on WhyStPete.com! Below is our all star entertainers, DJ Hoof and the incredibly talented up-close Magician, Mr. Cory Van Valen. What and incredible group of Entrepreneurs they are!
Above is Mark Williams, who is working with eLease, which offers equipment leasing and funding, since 1995. In the center is Zach DeGregorio of RevstarConsulting.com and third is Rob Quin, our newest Data Guy, who "Developed QlikView dashboards based on UX analytics for Raymond James." Gents! 
Above is our lovely Brew Lab Ladies, with Mirella Huber (foreground) and business partner Merryck Walker, caught in a creative moment. They are working on their business to help breweries become better, safer and more profitable. What they shared with us today was that, there are 56 breweries in the TB area, wow! And that fermenting requires yeast, so they want to catalogue it, because that yeast becomes unique. We recommend they both read the book Start With Why. They've definitely Blinded us with Science! (I LOVE THAT SONG!)
Above is our returning Shave Cave founder (bearded, of course) Mr Cool, Max Glazer. He returns, and is surrounded by newcomers whose names are (for the moment) lost into the digital wilderness.
Above is Daniele Laura , Mirella Huber and business partner Merryck Walker, (Merryck's dad) Matthew Walker and newcomer Chris Delaney.
Above is magic man Cory Van Valin, surrounded as always when he's performing. He is truly magic! To his left is pink haired Julia Mari, and standing tall in center is my fellow published author and social media strategist, Chihu. Below Cory and Manny Herrera of Fred Astaire Dance Studio, (DanceStPete.com) share a moment. I'd guess Cory just finished another amazing magical trick.
Also with us tonight are Roger Curlin of Club Savor, who swung by to offer his smart hospitality industry guidance. Along with John Pereira of Imperio Realty, who is laughing behind the umbrella with Mimi, while I attempt to heard our meth-katz into our weekly group photo. Also the lovely Arlene Aranzamendez, our creative pal, joined us for an incredible dinner at iL Riturno. 
BOOKS and PODCASTS
Well, I guess It's 5 AM Go Home is "the Book" recommendation for tonight. (Patting myself, Michael Scott Novilla who is finally a published author, on the back.)
Dinner time
Dinner tonight was at local Italian restaurant IL Riturno, located at 449 Central Avenue , Downtown St. Pete. Aside from a lighting mishap (lights inside their private dining room shining in our eyes), it was perfect. Bravo to Team Il Riturno, we'll definitely return-oh-yes!
Zachary DeGregorio and his girlfriend, Mady Dudley, a writer for Creative Loafing, both joined us for dinner tonight.
After Party
We sauntered into the newly opened spot, just next to ESC member Thuy's delicious La V fusion restaurant, at 441 Central Avenue. Cheers!
Michael Scott Novilla
Who is Michael Scott Novilla? I'm a guy, and now a published author, who LOVES throwing GREAT parties!! So if you want your next event to be 5-star fabulous, then maybe you should learn from me, a guy who has hosted over 2,000 successful 5-Star events. Live events are where everything can, and will, go wrong. So let me help you get it right the first time! If you are looking to host a kick-ass event, check out my hilarious step-by-step guide book, It's 5 AM Go Home, published July 2019.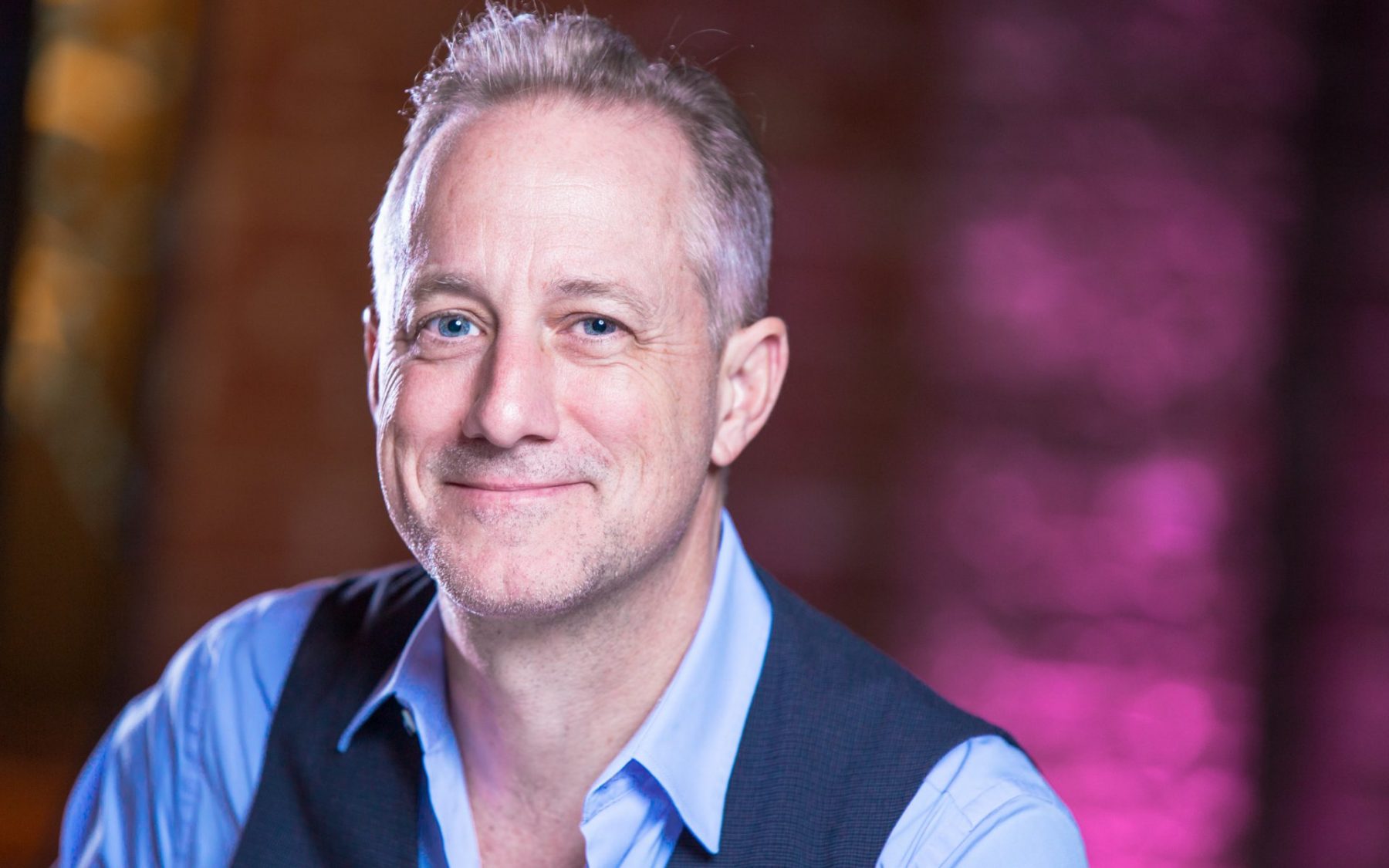 Please VIEW and SUBSCRIBE to our ESC YOUTUBE CHANNEL:
Thursday 6:00 pm – 8:30 pm at NOVA 535:
August 8 at NOVA 535 then Dinner at Brick and Mortar

August 15, 22, 29 at NOVA 535
September 5, 12, 19, 26 at NOVA 535

…then dinner and more drinks immediately following…join us anytime! 
=== HERE ARE ALL OUR 08-01-2019 PHOTOS ===
** YES WE CAN!! ** at NOVA 535, where we make weddings, parties, and events so easy for you, with No Limits and No Stress, just 5-Star results! Get started here or email Sales@NOVA535.com.
Please keep NOVA 535 in mind for your weddings, receptions, film shoots, corporate holiday parties, celebrations, and unique events! We create events for you, with No Limits and No Stress, just our 5-Star results! You can Get Started or email Sales@NOVA535.com. Thank you!