We, the Entrepreneur Social Club, have the mentality of win-win-win. When you are better off, everyone is better off. Suffering hurts us all. The Abundance Mindset. You are the limiting factor of yourself. You are the one who sets your own limits. If you can dream it, you can (most likely) achieve it. I do, on rare occasions, dream of flying. From the treetops up, up and away. Yes, we have planes, parachutes, gliders, jetpacks and such, so see what I'm talking about here? Well, we the Entrepreneurs, the dreamers and visionaries, the builders, the doers (like our aptly named Jamie Doershuck's The Doer Company) we are the ones who get shite done. And Niajae embodies that way of thinking. That of Abundance, instead of scarcity. Here at my historic downtown St. Petersburg, Florida wedding venue and unique event space NOVA 535.  Tonight, Thursday, July 11, 2019, Niajae shares her abundance of ProductiviTEA. 
Niajae shares her abundance of ProductiviTEA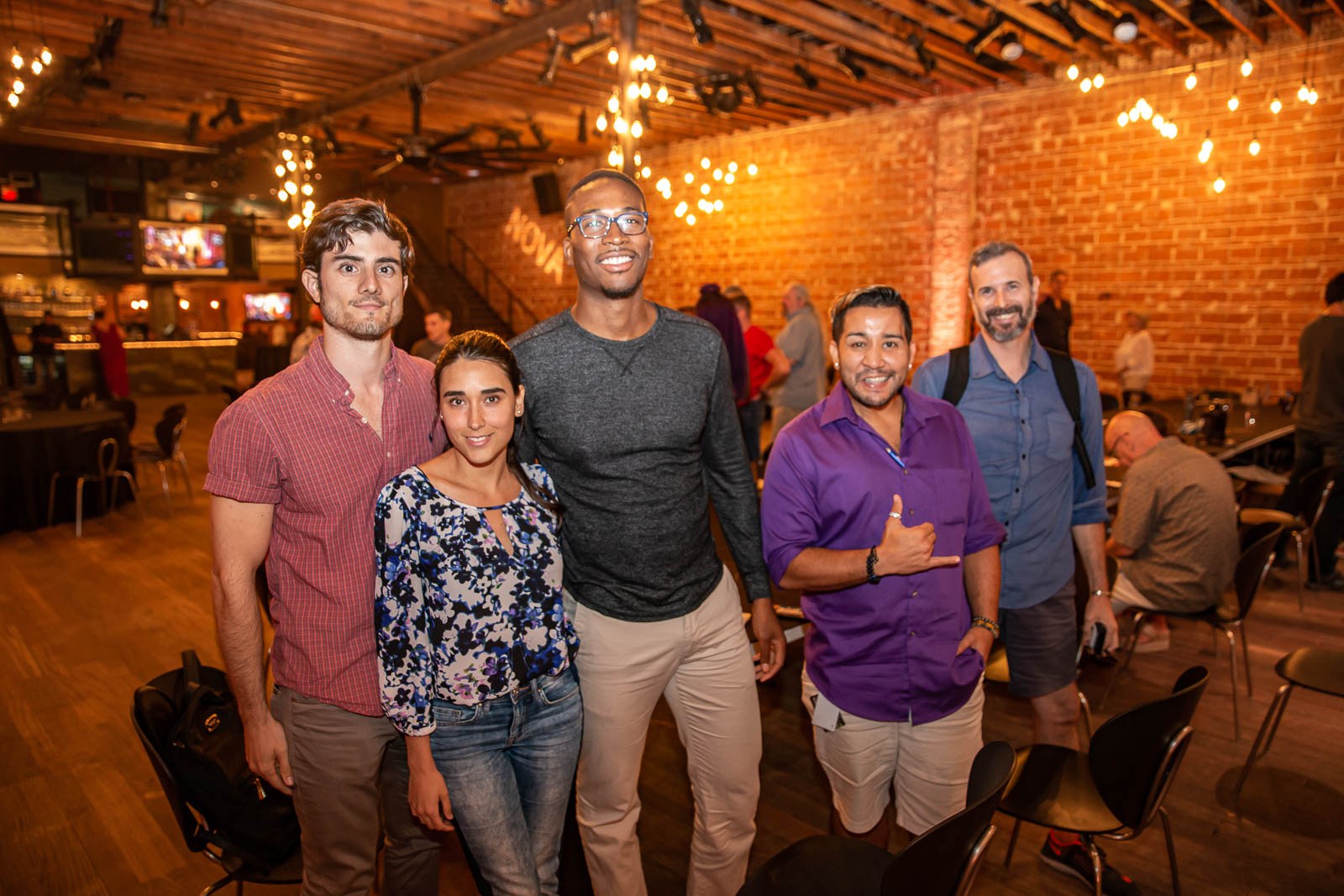 We welcome so many unique humans, from all corners of our (not flat, it's spherical) planet, here into our fun and productive family. The ESC. Entrepreneur Social Club. Meeting, hanging, mentoring and learning so much from them is what fuels my desire to continue to build and grow our group. Our world needs help and we are the Super Heros tasked with creating the solutions. It's us the Entrepreneurs, there is no one else. How do I know this? I've traveled all the way around, a-round. 87 Countries and counting. This below is 2/5 of my epic 416 day journey in 2018 and 2019. #lucky and #grateful
New Kids on the ESC Block
Pictured above is my new pal, tech star and all around smart-guy, Seth Mattox, (wearing blue dress shirt, sleeves rolled up) standing next to Maria Garces of Insightfuli and her partner Joseph, wearing a red plaid shirt. Behind is published author Chihu and to our right, the lovely newcomers Jackie Minchillo and hubby Donny Mincillo, of pineapple development. They all surround our favorite purple power lady Niajae Wallace. Niajae shares her abundance of ProductiviTEA, found at her AbundanceHack.com/ProductiviTEA. She's a rising star and tonight, like most nights, she's surrounded by other, fellow movers and shakers. Below on our right wearing purple, is me amigo, Joe Miller.
Insightfuli
Peace loving Maria (pictured above) is here tonight pitching her Insightfuli, which offers customized feedback systems, thereby increasing customer loyalty thru data analysis. I'm in process of trying it out, and certainly you'll know how it goes as I do. She is laser smart and seemingly most willing to learn adapt and grow, so I'm expecting nothing but 5-Star results!
Her beau, Joseph Nicotera, (wearing red plaid shirt) is a chemical engineer involved with HVAC design, and also a DJ. 
Pictured below, is Arlene Aranzamendez "is a hands-on creative brand strategist combined with a highly, multi-faceted experience and knowledge working on integrated marketing across all platforms."  Arlene leans in for a pose with our pal, Mr. Rock-n-Rolla Tony Michaelides. Tony sold his condo, cheers!!
PixelStix
Matthew Walker, pictured below (on our left) next to tech guru Chris Jenkins, is the founder of Pixel Stix. According to their website, "HOW PIXELSTIX WORKS: There are many ways to use Pixelstix but all of them fall into one of two types: Public Pixelstix and Personal Pixelstix. Downloading the app is a crucial step to enjoying either and below we'd like to describe some of the basic concepts behind both Public and Personal types."
Greg Mikurak, a chef, serial Entrepreneur, and owner of THIRSTY FIRST (where the ESC is dining on July 18, 2019), is still growing. He's opening the Whiskey Exchange, a stock exchange style watering hole, where prices are variable, they will rise and fall with supply and demand. The Whiskey Exchange will be found at 540 Central Avenue. Greg is planning on October 1, 2019, but as we know, renovations can be tricky. He's been the owner of Thirsty Thirst almost 3 years now, which is found at 119 1 Avenue North. He describes Thirsty First as more of a neighborhood vibe, like CHEERS. Greg is standing next to our friend and restaurant hospitality expert Roger Curlin III, founder of the super smart dining and saving system, Club Savor. Of course I'm a Club Savor member, why aren't you??
Below is Krystle Pinzker on the board of creative clay, our pink happiness guru Julia Marie, Keith Widmer of Acclaim plastics, and the always lovely Kathi "Hat-a-Tude" Harris.
Below is The Grumpy Old Bastary of Tech Chris Jenkins, his oh so spicy wife Kym Jenkins, our favorite insurance agent Mimi Lange and our new friend Kristin Hemphill. They surround our pal, back in black, my friend from ancient ESC times, the incredible Mr. Johnny Shaw of Storm Designs. 
Newcomer Nancy Alexander, pictured below wearing green, is now a freelancer on camera, and has teamed up with the legendary Bob Hype. Check out, Nancy Alexander on Nancy TV. She's HILARIOUS!! DJ Hoof is at the end wearing red. Check out his awesome weekly The Hot Party Top 10 podcast! It's a LOT more exciting than he looks in this photo. Smile Hoof!
Mr. Networking Jeff Sassano, pictured above on our left, is always globe trotting, and having a great time. Welcome back Jeff! Sometimes even after Lightroom editing, the best I can get is a bit blurry. Kinda like late night ESC!
Newcomers Diane Campbell, who is creating a EHR software enhancement system called The Picture of Health, with her goal to better share data amongst the health care providers. She joins Chris Crabtree who is into the real estate investment game. Welcome to the ESC! 
Dinner time
Dinner tonight was at the healthy, delicious, organic Rawk Star Cafe located at 740 Central Avenue , Downtown St. Pete.  Owned by Mr. Cool, Michael Collins and his lovely sister and ESC member Arielle Collins. 
I'm enjoying a (few) glasses of delicious red blend wine along with my tasty and healthy Raw-getti, while Jackie and Donnie pose for a cute photo. 
Below is their yummy pizza.
Michael Scott Novilla
Who is Michael Scott Novilla? I'm a guy who LOVES throwing GREAT parties!! So if you want your next event to be 5-star fabulous, then maybe you should learn from me, a guy who has hosted over 2,000 successful 5-Star events. Live events are where everything can, and will, go wrong. There is no pause, no replay, no do-overs. It's one and done. If you are looking to host a kick-ass event, check out my hilarious step-by-step guide book, It's 5 AM Go Home, being published in July 2019.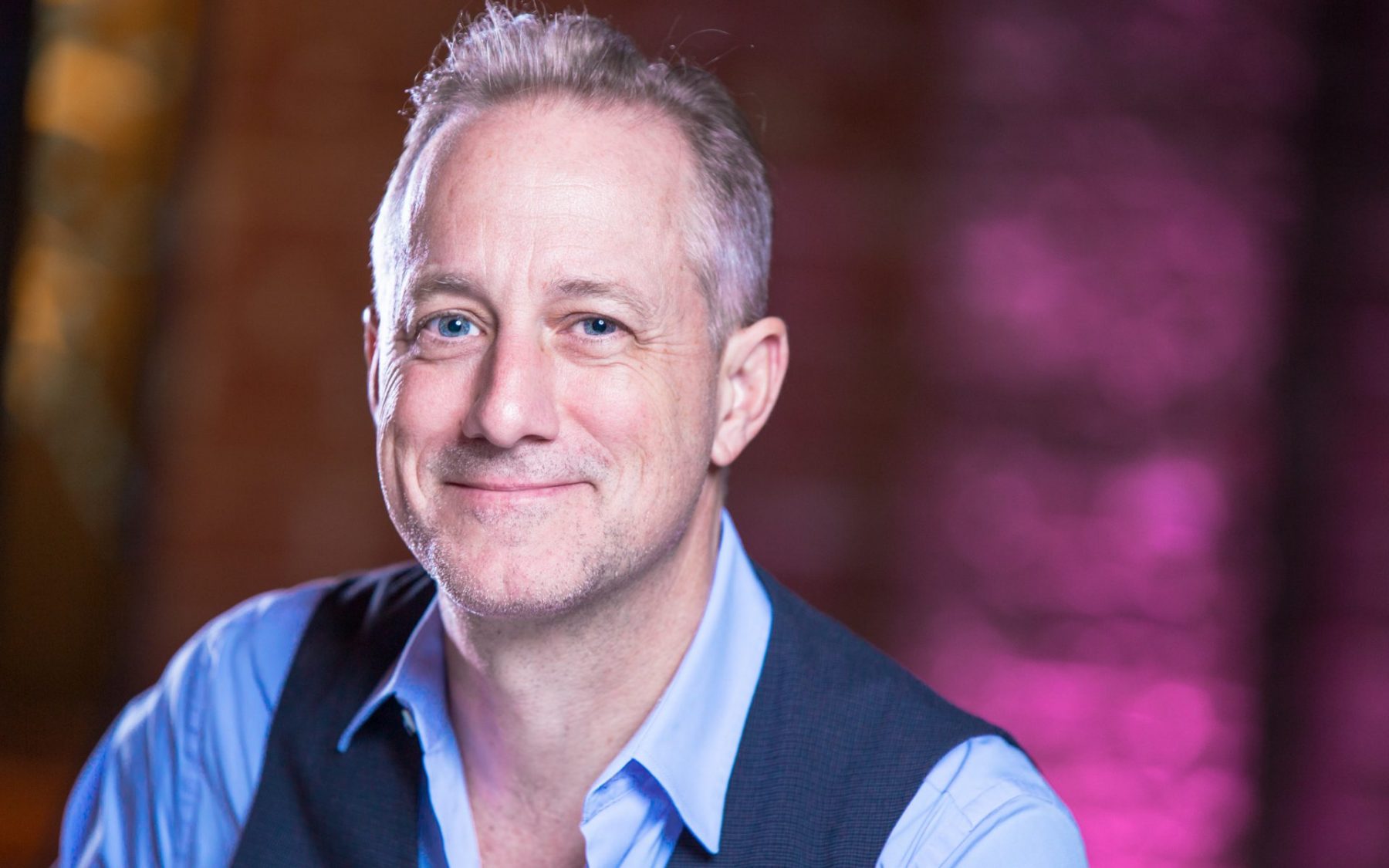 Please VIEW and SUBSCRIBE to our ESC YOUTUBE CHANNEL:
Thursday 6:00 pm – 8:30 pm at NOVA 535:
July 18 at NOVA 535 then dinner at 8:45 pm Thirsty First

July 25 at NOVA 535.
August 1, 8, 15, 22, 29
…then dinner and more drinks immediately following…join us anytime! 
=== HERE ARE ALL OUR 07-11-2019 PHOTOS ===
** YES WE CAN!! ** at NOVA 535, where we make weddings, parties, and events so easy for you, with No Limits and No Stress, just 5-Star results!
Please keep NOVA 535 in mind for your weddings, receptions, film shoots, corporate holiday parties, celebrations, and unique events! We create events for you, with No Limits and No Stress, just our 5-Star results! You can Get Started or email Sales@NOVA535.com. Thank you!