Even those of us who are the "Super Heros" "Leaders" "Visionaries," my fellow "Entrepreneurs," we all need love, hugs, and support. That's why so many of us keep coming, week after week, to our Thursday night gathering. Here at my historic downtown St. Petersburg, Florida wedding venue and unique event space NOVA 535. We network for a bit while grabbing cocktails from Vanessa our lovely bartender. Then we sit down at about 6:30 pm – 6:45 pm for the meeting part. It's not formal, though we have rules and procedures, like NO religion and NO politics. We enjoy sharing success stories, along with failures and frustrations. Tonight, Thursday, June 27, 2019, we stick to sharing success stories to help add positive energy and wind behind our sails. Some weeks we just need a bit more juice in our tanks. 
Sharing Success Stories 
Bernard "Rock" LiLavois and his lovely wife Diane LiLavois, (pictured below) are originally from New York. They found our ESC from our online ESC MEETUP group. They are opening an adults care home, while Diane is also writing a book series. Rock mentions they have an idea to help reduce injuries to patients that are using oxygen. So we ask them: Who are your competitors? Who else is trying to solve this problem? Why are you trying to solve this? Will anyone pay you for your proposed solution? Read the book Start with Why.
Joshua Pantazelos works with Northwestern Mutual, offering asset protection. He's in the beginning stages of starting a new business and found the ESC via WOM. Chris Jenkins suggests using the KPI model, creating actionable info on a regular basis. Crafting and pitching his expertise. Joshua, check out the book Become a KPI. Just behind Joshua is our pal Arlene. Arlene Aranzamendez "is a hands-on creative brand strategist combined with a highly, multi-faceted experience and knowledge working on integrated marketing across all platforms."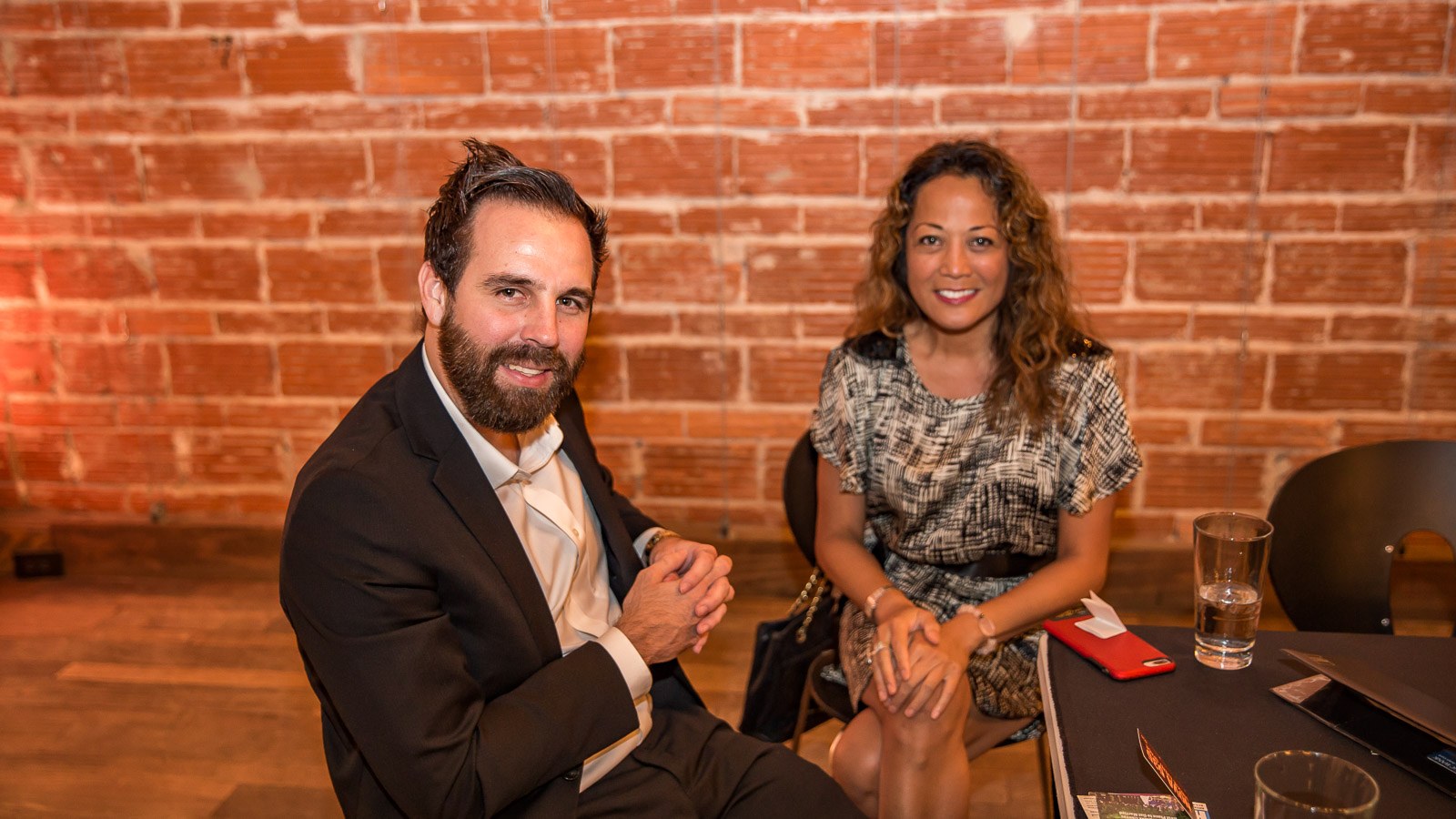 Below is our colorful line up of most talented and fabulous ladies, starting with Kathleen Seide of WhyStPete.com. Our purple haired Niajae and pink Julia Marie pose in between Author, Mentor, and Coach, newcomer Jenifer Madson. These amazing ladies are walking the walk, sharing success stories, and leading by great example!
Our good looking crowd continues, (pictured below), includes Bryan Vanderhoof, aka the fabulous DJ Hoof. Bryan stands next to our smiling Tabitha Hunter, another new friend in our wild and crazy hospitality business. Just behind Tabitha is Sara MacQueen who creates custom software at her Big Fish Mobile. Next is "Mr. Fix Anything with Wires" Justin Petro, the lovely pink-haired Julia Marie, and our two more of our handsome gents, Paul Menegazzi, and our published book author Chihu.
Wearing the hat, pictured below, is everyone's pal, Mr. Rock-n-Rolla Tony Michaelides. Tony offers us a smile with newcomer Stacy Waite, standing just behind. Stacy's Positive Return company helps people be their best business self. She started this business to solve problems, was previously in the hedge fund business. Welcome, Stacy!
Continuing on below is Kathleen, Seth, then (in the 2nd photo below) is also newcomer Kristin Hemphill, wearing the flowered blouse. Kristin asks the ESC what should her next move be. She loves creating the so-called icing on the cake for corporate spaces, changing those "good looking" spaces into "wow!" She recently relocated from NY/NJ, did commercial industrial design, corporate branding, is an artist, and has a self-proclaimed talent for "blending innovation with practicality." Sounds like she will be just fine. Welcome, Kristin!
Next is another newcomer Courtney Murphy who is here exploring a new business idea. She found the ESC via WOM. Courtney wants to design a better face protection "mask" to protect it from the sun. Similar to Gator Neck. I suggest adding in air filtering, as face masks are being used by BILLIONS of humans across the globe. Smart! At the end is my good pal, Ted Henter. According to Wikipedia, "Ted Henter is an American computer programmer and businessman known for having invented the JAWS screen reader for the blind." He is developing a new app and so I was delighted that our software gurus, Sara MacQueen, and Seth Mattox, were both here tonight.
Ted Henter, Sara MacQueen, and Ted's pal Norm Little pose for a nice group shot. I'm loving Ted's longer hairstyle. He is amazing and welcomed me into his Panama home a few years ago. Love you Teddy!
Making a celebratory fist above is Andreas Neuert, who just merged his Downtown Crawlers with Joe Malinowski and his Tampa Bay is Awesome website. The lovely Elizabeth Olguin, of XpressURselfMedia, joins in for a smile. Below Kathleen Seide and Symphony CDO Chris Jenkins flank newcomer Kelly Moser. Kelly is a Top Performance Coach, founder of the Moser Movement. He also discovered ESC via WOM. That's Word of Mouth.
Above is Tony Michaelides, Kristin Hemphill, 'peace-loving' Jamie Doershuck, Julie and Seth, then our favorite State Farm agent Mimi Lange (wearing a peach and white blouse), with Steve Rosen in blue and finally V-Spicery Kym Jenkins.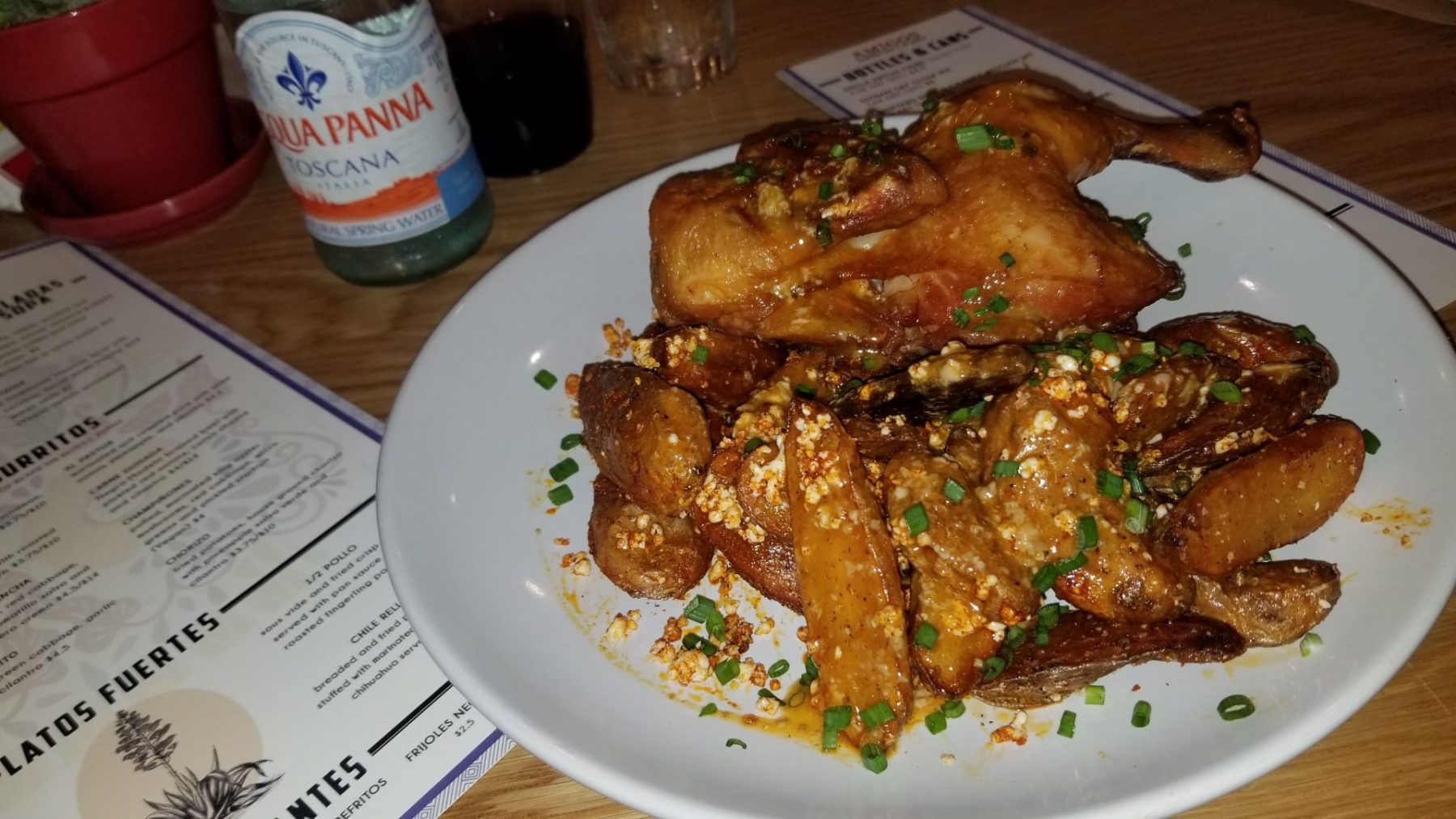 Dinner time
Dinner tonight was at Amigos Tortilla Bar, located at 681 Central Avenue, Downtown St. Pete.  Sadly I hear they are closing up.
Also joining us tonight was Imperio Real Estate broker John Pereira and newcomer Jen Frost of J and M Home Management, a house sitting business. Buenos noches amigos and amigas!
Success time!
Circling around our meeting table, we enjoy sharing success stories. Here they are in no particular order, as I'm running the meeting, playing photographer and taking notes. Yea, slacker I am.
() Someone was retained by Girl Scouts USA
() Met the ESC and Chris Jenkins
() DJ Hoof met with a new DJ
() Tony sold his Condo
() Sara sent out a company newsletter, was successful for new business
() Joshua is newly single
() Arlene shares a digital car
() Someone overcame procrastination
() Tomorrow is 34 years together for our lovely couple the LiLavois
() Chihu is speaking for his alma mater at UB.
() Someone moved to St. Pete, welcome!
() Julia adds positive energy and is moving into a new house, one with chickens and ducks
() A friend in Aubi Dabi is bringing a speaker over to the Middle East
() Liz has a client request for their 360 (product) for 1 entire month.
() Paul had a meeting with me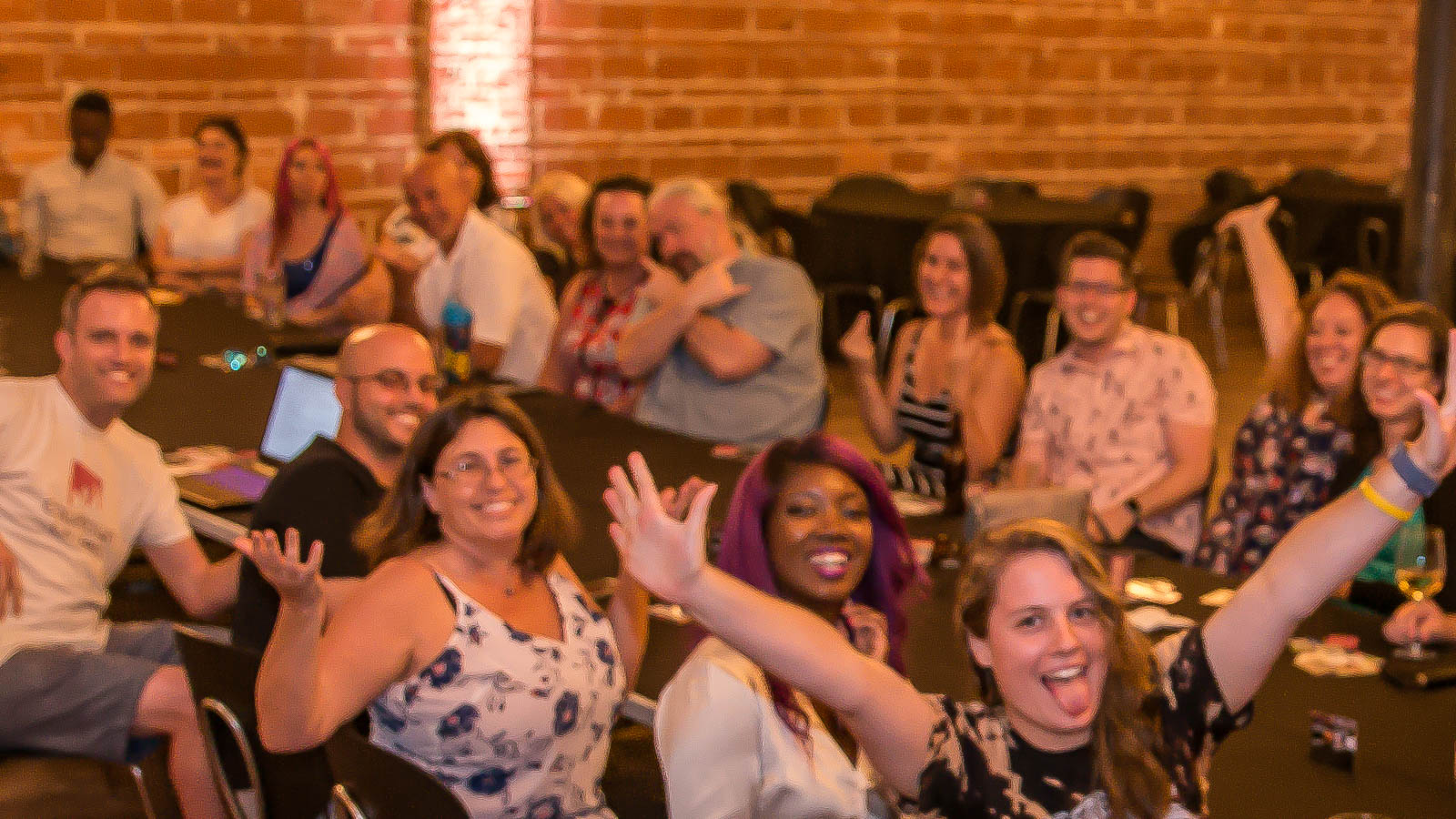 () Kym – fixed our dryer by herself
() Chris Jenkins – 2 years ago started building a platform for Symphony and it's working w/out new development!
() Kathleen is doing her 500th cave dive
() Seth Mattox found a sysadmin
() Kristin here and kicking ass, and has the ability to buy Chris a lunch
() Courtney is celebrating meeting the ESC
() Ted has 3 daughters in Amsterdam w/out his credit card
() Steve Rosen was interviewed on a podcast
() Tabatha got offered a position with Stolie
() Justin got caught up on invoicing and landed a new client
() Mimi is celebrating her 1 year SF anniversary. She refuses to hire people that she wouldn't have at my dinner table, and from that now has a fantastic team
() Dan Novello power washed his deck
() Pitching to a potential client and caught my first tarpon in that new potential client's boat
() Jamie D signed a new client with 3X revenue from last year
() Jen Frost caught 3 issues in 3 separate homes for clients, proving her value
() Joe has 2 x $100K proposals out, good luck Joe!
() Andreas got the approval and can now build townhomes
() I'm publishing a hilarious, autobiographical "How to Throw an Amazing Party" guide book "It's 5 AM Go Home." It hits the shelves, both analog and digital, July 2019.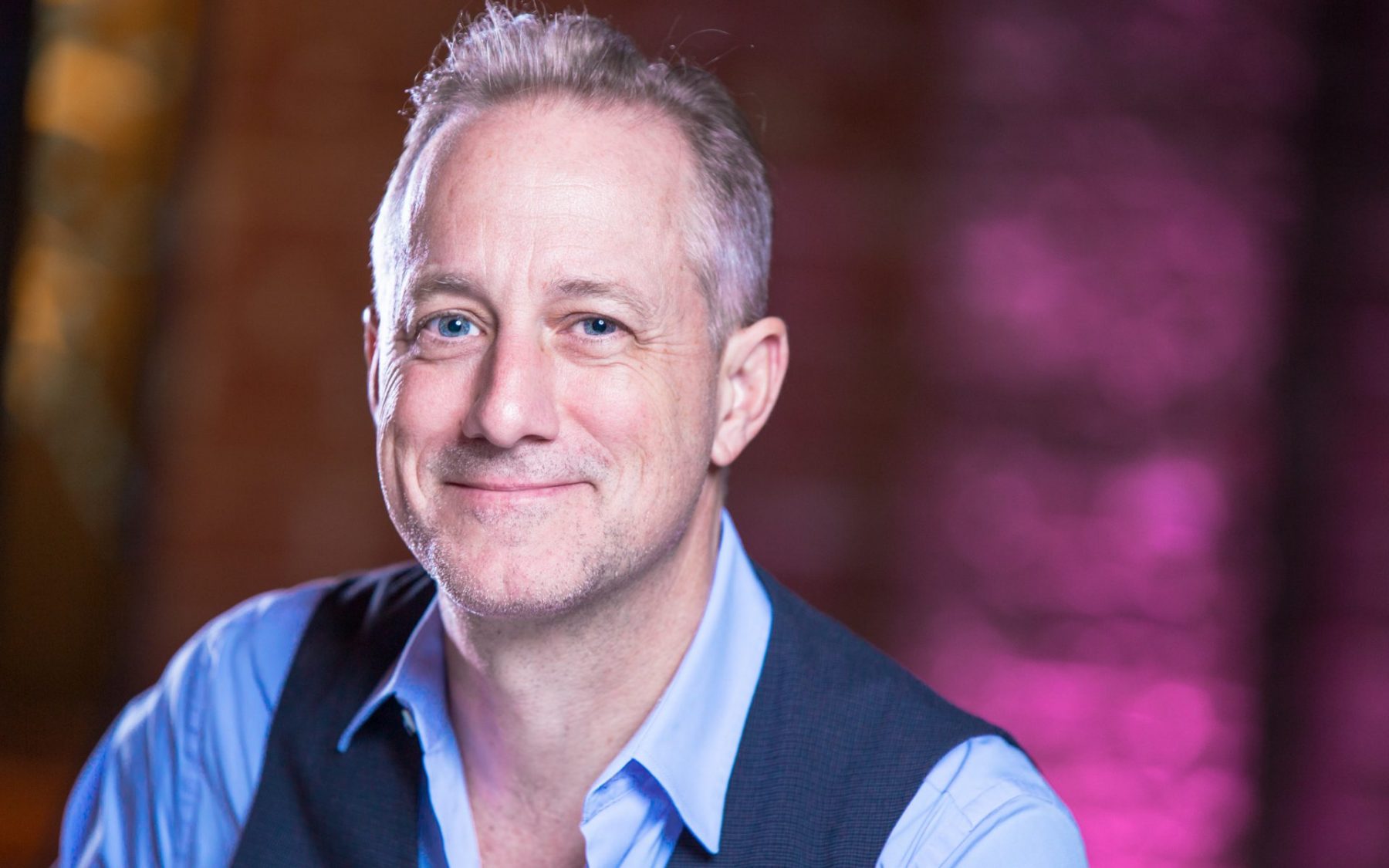 Who is Michael Scott Novilla?
I'm a guy who LOVES throwing GREAT parties!! So if you want your next event to be 5-star fabulous because inside every event should be a great party, then maybe you should learn from me, a guy who has hosted over 2,000 successful 5-Star events. Live events are where everything can, and will, go wrong. There is no pause, no replay, no do-overs. It's one and done. If you are looking to host a kick-ass event, check out my hilarious step-by-step guide book, It's 5 AM Go Home, being published in July 2019.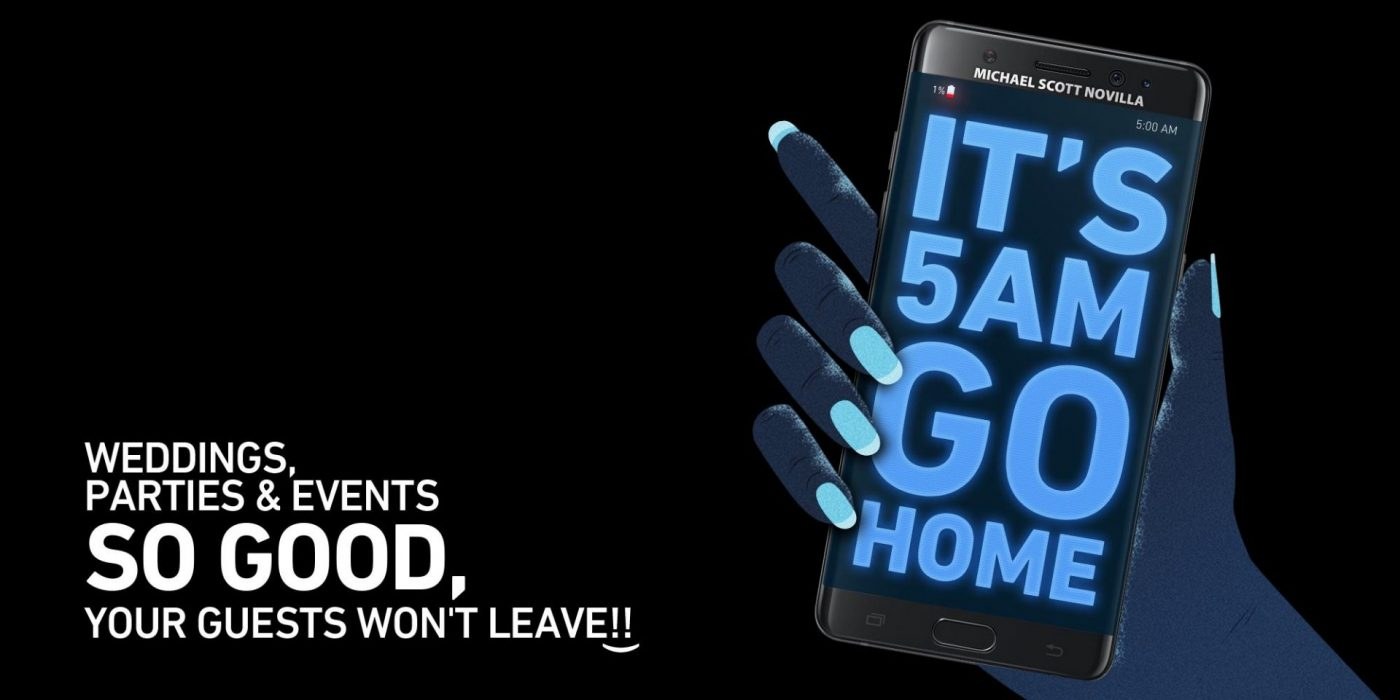 Please VIEW and SUBSCRIBE to our ESC YOUTUBE CHANNEL:
Thursday 6:00 pm – 8:30 pm:
July 11, 18, 25 at NOVA 535
…then dinner and more drinks immediately following…join us anytime! 
=== HERE ARE ALL OUR 06-27-2019 PHOTOS ===
** YES WE CAN!! ** at NOVA 535, where we make weddings, parties, and events so easy for you, with No Limits and No Stress, just 5-Star results!
Please keep NOVA 535 in mind for your weddings, receptions, film shoots, corporate holiday parties, celebrations, and unique events! We create events for you, with No Limits and No Stress, just our 5-Star results! You can Get Started or email Sales@NOVA535.com. Thank you!